Lots of competition exist in the online business sector. Whether you just started your ecommerce business or you have an established customer base, it is important to stay updated with the latest marketing trends. With the right marketing strategies, you can obtain new customers and retain old customers, while staying ahead of the competition. Below are some essential ecommerce marketing strategies for your online business:
Optimize Your Website and Product Pages for Search
Search Engine Optimization (SEO) remains a vital part of marketing. Customers always turn to search engines anytime they need a product or service. Thus, to ensure that your products rank higher in search engines, your website and product pages must be fully optimized for search.
Make sure your website, product pages, or service pages are fully optimized for the keywords that your target audience search for. Also, watch out for differences in dialect. Are they searching for "watch," "wristwatch," or "timepiece"? While all three may represent the same product, however, make sure you use the keyword that is most searched for.
Optimize Your Website Layout
Furthermore, it is important that you optimize the layout of your website. Clients access the website using different devices. This can range from mobile phones to tablets, desktop, laptop, and so forth. Your landing page and product pages must be fully optimized for different devices. The website should be fully responsible. With this, it can fully adjust to fit the screen size of the device without leaving out important information or details on the website.
Create Informative, Engaging, and Unique Contents
In addition, content marketing is essential for every online or ecommerce business. In fact, you can attract more customers with proper content marketing. Ensure that contents available on the website are interesting, informative, and engaging. By doing this, your target audience will have new information that matters to them right at their fingertips.
However, it is important that you find the right balance between informational and promotional content. Invest in high-quality content software, marketing team, and strategies. Make content such as videos, blog posts, and newsletters available regularly. Above all, ensure that all contents published on your website are interesting, unique, and relevant.
Social Media Marketing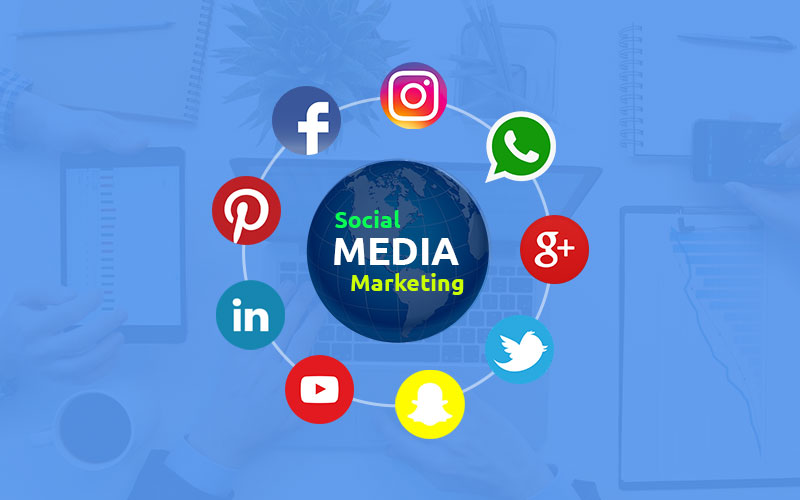 What's more, you should also take advantage of social media for your ecommerce business. Millions of individuals are active on social media platforms such as Facebook, Instagram, Twitter, and more, every day. Through social media, you can communicate with your customers and target audience in a more personal way.
Also, businesses can use social media to generate engagement and interaction, boost traffic, and generate more leads for your business. When you combine different social media platforms with the right marketing strategies, you can develop a larger customer base.
Pay-Per-Click Marketing
Another essential ecommerce marketing strategy for your online business is Pay-Per-Click (PPC) marketing. By using Pay-Per-Click marketing, you can easily target website visitors, target audiences, and potential customers. Also, pay per click ads help online businesses generate targeted traffic, leads, and sales.
However, the pay-per-click marketing campaign has three basic elements. This includes the ad, the offer, and the landing page. For the best results, all three must be in good harmony. Your landing page must be a continuation of your ad. It must deliver what was promised to customers for clicking the ad. Creating pay-per-click campaigns remains an excellent way to increase awareness and generate targeted traffic for your business.
Optimize Your Marketing Efforts for Mobile Devices
As mentioned early, it is vital to ensure that your website is fully responsive. However, more emphasis should be made on mobile-first. Ensure that you optimize your marketing efforts for mobile devices. Accommodate the needs of these mobile users. Provide a good user experience (UX) for all visitors that access your website or product pages using their mobile device.
What's more, you can target mobile users specifically using mobile marketing techniques. A popular marketing trend for mobile devices is Geo-Targeting. This involves advertising to mobile users using their location. With this, you can reach out to customers that are within your local area. They can easily stop by to make a purchase.
Email Marketing
Also, online businesses can reach out to more customers through email marketing. This requires promoting your products and services through email. However, email marketing will be more effective if you use content that is provided within the email. Also, make the email as personal as possible. You can socialize and offer valuable promotions and discounts through email.
Guest Post
Guest posting is another marketing strategy that online businesses can take advantage of. This involves extending your reach to other publications and blogs. Create unique and informative content, put them in front of a new audience. Include a few key links to redirect the reader back to your website or product pages. However, only submit posts to high authority publications that you want your business to be associated with.
Influencer Marketing
An excellent way to gain recognition for your online business on social media platforms is by making use of influencers. These influences already have a large following. You can leverage influencer marketing to reach out to your target audience on any of these social media platforms. Contact the influencers that your target audience follows. Work together with these influences to help increase awareness about your brand, business, products, or services.
Retargeting
Finally, retargeting can also be used to increase sales for your online business. This is the practice of sending targeted ads to certain customers, visitors, or users that have already interacted with your business. Through retargeting, you can target users that have:
Visited your website or product pages recently.

Purchased your products in the past.

Subscribed to your email or newsletter.
Retargeting can be done through Facebook, Google AdSense, and more. This is another great opportunity to increase awareness of your products or services.
There you have it! Above are some essential ecommerce marketing strategies for your online business. As an online business owner, having the right marketing strategy is crucial. By making use of the reliable and effective ecommerce marketing strategies mentioned above, you can generate more leads and increase sales for your business.
For more information about our services, contact us today at Fulfillman. We specialize in providing excellent Drop Shipping services, Warehouse fulfillment, China sourcing, Third Party Logistics, and so forth. Our trusted experts will be available to speak with you and discuss the options available to you. We guarantee you get quality and excellent services that give complete client satisfaction.
---