This year is almost done, and winter is here. As an entrepreneur, you may be wondering how to find dropshipping products that sell for winter 2020. Luckily for you, you're at the right place, as we'll be going through some seasonal products that'll surely make you a good income in this fast-approaching winter. Below are the top 9 dropshipping products for winter 2020:
Winter Hats
We all know how cold it gets during this time, it's no surprise winter hats are definitely not out of place. Due to the change in temperature to a very cold one, kids, and adults will need winter hats to provide warmth for their head while moving around or indoor.
What's more? They're relatively cheap. When it comes to price, many people can easily afford winter hats, which means more money for you. Also, these products are generally light and small; this means you can leverage ePacket shipping, which is faster and cheaper for buyers.
Christmas Decorations
When it's winter, it's Christmas! How can we make a list of the top dropshipping products for the Christmas period without mentioning Christmas decorations. The good thing about these products is that they can be sold alongside any products. No matter the niche products you're selling, you can always add them alongside.
For instance, if you're running a women's clothing business, you could add some novelty Christmas earrings to your store. You could also add stuff like Christmas themed socks if you're into men's clothing. Are you into kid's stuff?  How about Christmas themed toys.
Vacuum Containers
Next on the list is vacuum containers. A perfect handy product for the cold weather. It is used in keeping your drinks warm when you're out moving around in the cold weather. You may keep hot beverages like tea or coffee inside the container when going to work, and vacuum containers keep it warm on your commute. It is a product that'll sell, and you should consider dropshipping this product in winter 2020.
Scarves
It isn't really hard to figure out.  It's simple; scarves are super useful during the winter. This is why you should consider dropshipping them in this coming winter 2020. The exciting thing is, scarves add a bit of style to any outfit, and they can keep the neck warm and cozy.
People will surely need this product. Just like winter hats, scarves are available in a wide range of styles and colors. They're also eligible for ePacket shipping, which means quick delivery time to your customers and money-saving.
Winter Boots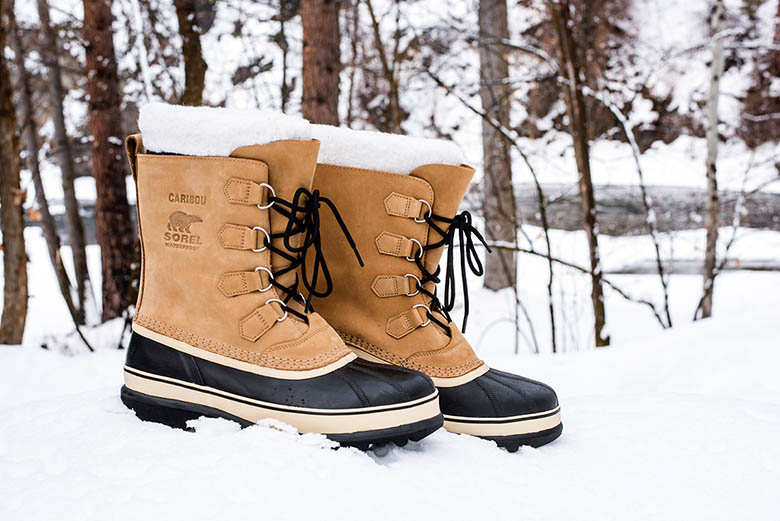 The ever classic winter boots! A quick look at Google trends will tell you how crazy people are about winter boots. The interesting part about this product is, you don't need much energy to convince people that they need to purchase the product, you only need to focus on why they should purchase from you because they'll definitely purchase winter boots during winter.
It's usually freezing and wet while going out to school, workplace, sports events, or getting Christmas presents. Winter boots can solve this problem by keeping the legs warm and dry.
Thermal Underwear Set
The next on the list of dropshipping products for winter 2020 is thermal underwear set. So why does this product sell? The reason is that though it's winter and one is required to wear thick clothes, many people still don't want to wear very thick clothes that might not allow them to move freely. Instead, they go for thin thermal underwear that has the ability to retain heat and keeps them warm due to its technology.
Ski Snowboard Mask
Winter is always a good time to engage in some sports activities. Talk of snowboarding, skiing, and other fun activities, people will definitely need ski snowboard mask. With the wind and snow everywhere, snowboarding unprotected might not be safe.
This is why you should consider this mask product as a product that'll sell in the winter because it gives complete face protection from snow when people engage in sporting events. What's more?  Google Trends show clear peaks in demand for such masks during winter.
Shoe Dryer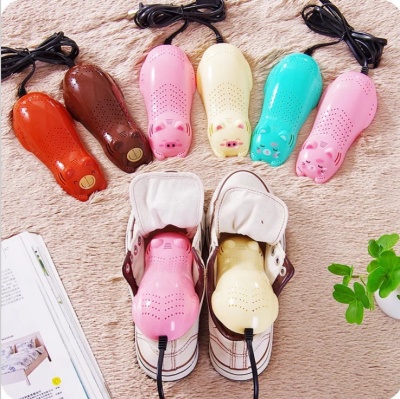 It's winter, after all. People going for snowboarding or sledding through the slush to the office might fall victim to cold, wet shoes. This is why this product -shoe dryer- comes in handy during the winter period, and it's still going to be the same practice during winter 2020.
It's never out of line when it comes to winter, and you should consider dropshipping this product as it solves customers' problems by quickly drying out their shoes and boots.
Onesies
Now, you may need to get funny during the holidays. Onesies are the full-body pajamas worn indoors and in the cold weather of winter. Onesies are great products to dropship this winter 2020 because they aren't just there to provide only warmth, but also for great photo opportunities during the winter. Kids love them!  Onesies have different colors and variants.
There you go!  Winter is surely a good time to make some money. It is the best season entrepreneurs make sales. If you've been getting stuck when it comes to picking products to sell, especially during winter 2020, the above products may just be the answer you're looking for. You're now armed with some top products that you can sell in your stores over the winter months. Now, go and make those sales!  
Do you need a reliable drop shipping company for your ecommerce business? Contact us today at Fulfillman. We specialize in providing excellent and top class Drop Shipping services, Warehouse fulfillment, China sourcing, Third Party Logistics, and many more. Our trusted experts will be available to speak with you and discuss your needs. We guarantee you get quality and excellent services that gives complete customer satisfaction. An amazing experience awaits you.
---