It's summer, the sun is shining. It's hot inside, and music is pumping outside, it's that time of the year again. Like every other season, summer comes with a new wave of products to sell online. If you've been wondering why your competitors keep making enormous sales about this time of the year, that's because they probably know what to sell during the summer. Today is your lucky day, as you'd see in this article, the top best dropshipping products to sell in Summer 2020.
Retro Sunglasses
Popular, and at the same time important, retro sunglasses happen to be a product many people wouldn't like to go out without during summer. The ultraviolet rays are one of the concerns of people going out during summer; however, retro glasses solve this problem as it protects the user from these harmful rays. So, these glasses don't only look good on people; they protect the face too. Therefore they are hot selling products to list on your store in Summer 2020.
Travel Accessories
People travel a lot to see places during summer; more people are planning on hanging out with their loved ones right now. It would help if you took advantage of this period to put on your store some travel accessories like wristwatches, travel kit bag, portable camera, selfie stick for some insta shots, power bank, etc. These products are sure to sell in Summer.
Swimsuits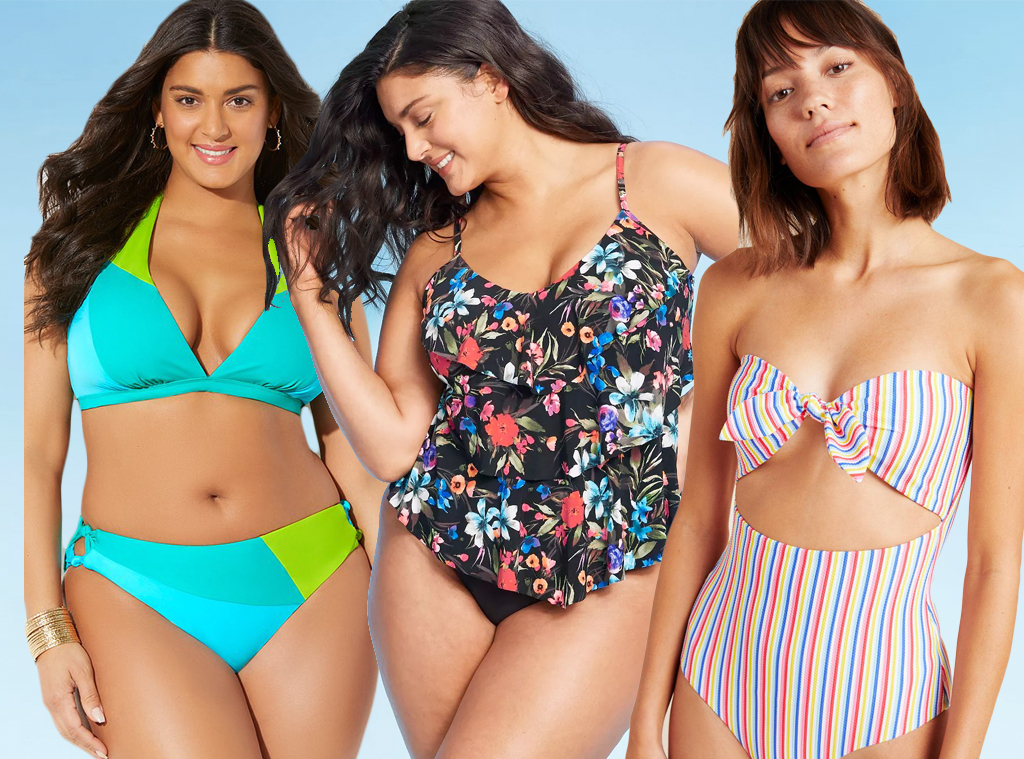 A quick look at Google Trends stats will show you the sales growth of swimsuits every summer. With an increase of 200-300% every year, it's no news that swimsuits are hot selling products during summer. The reason is not farfetched. It's just common sense that people will love to go swimming and they'll need swimsuits for this purpose.
Breathable Trainer Shoes
Another product you should consider dropshipping is breathable trainer shoes. People go out during summer to exercise, or to have a walk, they don't want to be walking around with sweaty feet, so a breathable trainer shoe solves this problem. Trainer shoes are specially made to comfort people while they're walking and running.
Smartwatches
While smartwatches can sell at any time of the year, they are hot cakes for any target audience, and they can be an excellent addition to your store during Summer. Looking at the fact that about 1.2 billion smartwatches are sold every year, and the trend is still rising. You can't go wrong by dropshipping this product in Summer 2020.
Ice Cream Maker
When it gets sweltering in the summer, a nice ice cream might be all you need to calm those nerves. Ice cream makers tend to grow in popularity and searches in the summer months. This makes them a must-have appliance for various homes. It could also make a great gift, so you should consider having these products in your store.
Baby Water Play Mat
This is another product that will be a good addition to your store in the summer. Parents with babies will definitely want their small ones to join in the summer fun too, and a baby water play mat is just the right play mat for babies.
This product is not just for playing only; it is designed in a way to help kids play and also to engage all of the babies' senses and help them with their development.
Pool Beer Pong
Pool beer pong happens to be one of the best selling products every summer. Gone are the days when you could only play beer pong in a room or a specific location. Today, you can play it anywhere, even on water.
When everyone is out having some fun time while in the pool, lake, or beach, they are going to need to spice things up with stuff like a drinking game. What're the better products to use in this case other than a pool inflatable game products.
Summer Dresses
Yes! It shouldn't come as a surprise that people are going to need summer dresses during the summer. A quick look at Google Trends stats will show you how high keywords related to summer dresses are being used. If you want to make some money in summer, you should consider dropshipping classic summer dresses like short sleeves or sleeveless, shapewears, etc.
Bluetooth Speakers
In case you don't know, most of your targeted audience has their plans for summer vacations already. It might be to have some nice time with family and friends at the beach, or probably to see something new. Now, what's fun or a party with no music? This is where wireless Bluetooth speakers come in.
These speakers are one of the best and hottest dropshipping products to sell in summer, as many people would like to have one to spice things up when they are having fun during summer vacations.
There you have it! Above are the top 10 best dropshipping products you can sell in summer 2020. Sometimes, it isn't just about selling products but selling the right products at the right time. A raincoat, winter boot, or hats will probably not sell during summer. But who would live out summer without stuff like a swimsuit, sunglasses, and summer dresses!
Do you need a reliable drop shipping company for your ecommerce business? Contact us today at Fulfillman. We specialize in providing excellent and top class Drop Shipping services, Warehouse fulfillment, China sourcing, Third Party Logistics, and many more. Our trusted experts will be available to speak with you and discuss your needs. We guarantee you get quality and excellent services that gives complete customer satisfaction. An amazing experience awaits you.
---