When it comes to building and launching an online store, and general e-commerce solutions, Shopify happens to be a popular name to reckon with. With over 800,000 active stores around the world, chances are you must have heard of this name and its unique features.
However, Shopify isn't the only platform out there that provides e-commerce solutions; there are several other. So, are you currently using Shopify, and want to see how other alternatives fare, or you're a newbie and want to explore all of your options before starting, we've come with a guide that can help you. Let's take a look at the top eight sites like Shopify.
BigCommerce
BigCommerce comes in first place on this list because it is a close and direct competitor to Shopify. Ability to create and customize your store with no sweat, availability of a variety of channels, controlling your whole operations from one place, are some of the similar features between the two e-commerce platforms. BigCommerce is a well-known provider offering a full cycle solution for your website. It is user friendly and has a single page check out.
The platform doesn't offer in-house payment, so they do not charge any transaction fee on their integrated payment gateways. Another unique feature of this platform is the unlimited staff accounts, Gift cards, and reporting that comes with all their plans.
WooCommerce
WooCommerce is a WordPress plug-in website, which means it's the perfect choice for a WordPress lover. There's a need to have a WordPress site set up before using WooCommerce. The platform is free, open-source, and user friendly.
You can get the best of features and customization with WooCommerce; they also have an inbuilt payment processing system with leading providers. With WooCommerce, you can get unlimited selling options, shipping options, taxes, and even customer management.
Volusion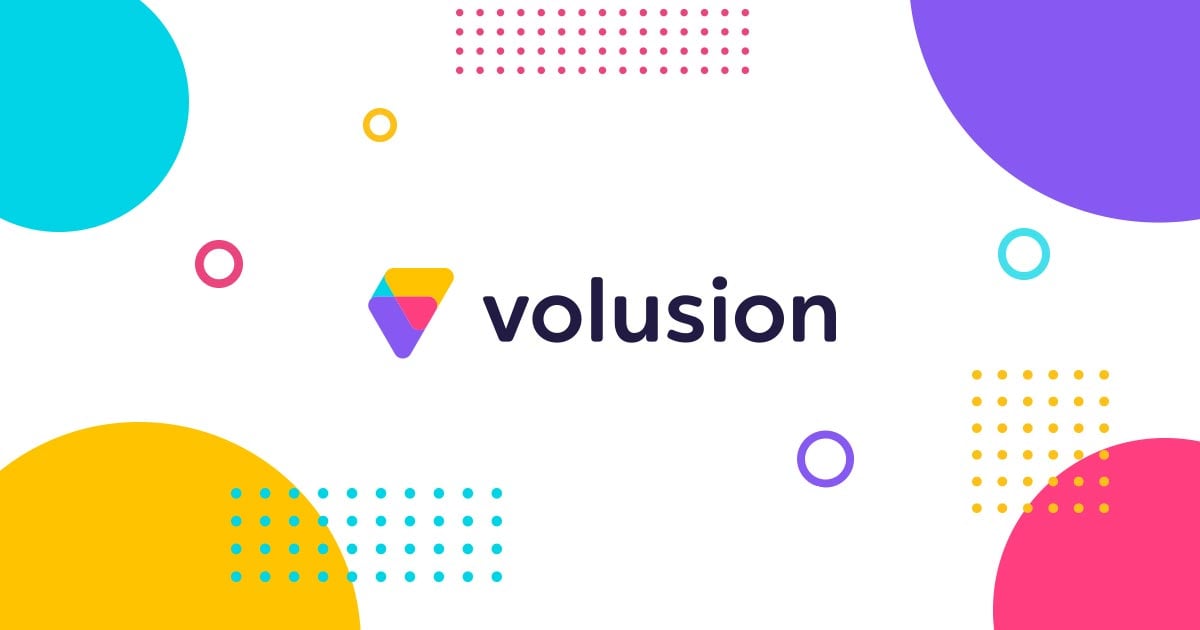 Another platform worthy of being called an alternative to Shopify. Volusion is a cloud-based shopping cart popular among the small-sized companies and dropshippers with entry-level tech skills.
Looking at the features of this platform as an alternative – it doesn't charge any transaction fee. The design is quite great as it has an extensive library of templates to choose from, the ability to generate "Add to cart" link, gift certificate, amongst other cool features.
On the flip side, if you're a novice in tech skills, you might have to hire a developer as it requires some coding skills. Also, the load time can be a real pain in the neck.
3dcart
This is another cloud-hosted shopping cart platform that's loaded with robust features and flexible prices. You get to use 3dcart for a price range of $19 to $229 a month, depending on the plan. With 3dcart, you'll get loads of features like unlimited storage, SEO tools, tracking, Facebook sync, abandoned carts email, and some other cool features.
It's highly scalable and versatile, and you shouldn't have any problems getting started with 3dcart, thanks to its in-house web design services.
Magento
Magento remains of the most well-known open-source e-commerce solutions out there. Used by mid-sized to large businesses and big brands, Magento offers a fully hosted solution to dropshipping, which makes them a worthy alternative to Shopify.
Magento is free, although not so easy to use, especially for beginners, as it requires some programming or coding knowledge. It is mostly used by businesses that have in-house programmers and resources to tweak the platform to their needs.
Weebly
One of the easiest platform to use when it comes to dropshipping. Weebly offers an easy and free way of building an online store for your business. With Weebly, you're assured of several professionally designed free templates and themes for your store. All these themes can easily be modified by a simple drag and drop editor. 
The price range of its paid plans ranges from $12 to $38 per month, and you can get some cool features like SSL security, web hosting cart options, shipping tools, and some other essentials needed to manage an online store.
Wix

Wix happens to be a similar platform to Weebly in terms of building and functionality. Wix offers more and advanced options in terms of features and functionality, though. The design and customization are great, and you can easily choose from different templates, or building methods available to build your online store.
Also, you can utilize some of its tools like Wix Web Editor, ADI, drag and drop builder, Corvid, and some other tools and add-ons to build and customize your store. You can use the platform for free; however, for selling, their plan starts around $23.
ShopBase
Last on our list of Shopify alternatives for dropshipping is ShopBase. ShopBase happens to be the first white-label, dropshipping, and print on demand (POD) platform in the world. The website offers a powerful website builder, as well as a set of conversion optimization tools to help you create a profitable online, ecommerce, or dropshipping business.
Also, the ShopBase platform is completely developer-friendly. You can easily customize your store to your preferred design. All pages are well-optimized for conversion. If you need a platform to help you grow your dropshipping business easily and quickly, ShopBase may be the ideal option for you.
There you have it! Shopify is an obvious choice for ecommerce, due to its features and popularity. However, you might outgrow it at some point, or simply need a more flexible solution. Luckily, the above alternatives seem the best eight you could try out. You won't go wrong with any of those eight.
Contact us today at Fulfillman to know more about the Shopify dropshipping business. Our dedicated team will be available to speak with you and provide suitable answers to your questions and concerns. We guarantee you excellent services.
---